SpaceDC. Your reliable data partner.
In the same way we provide our clients with world class data center solutions, we believe in working with likeminded partners who share this philosophy. Having gone through rigorous selection processes, we have built a rich network of trusted and reliable partners recognized for delivering quality and expertise.
Established in 2009, Alibaba Cloud, the data intelligence backbone of Alibaba Group, is APAC's top one and the world's top three IaaS providers, according to Gartner. Alibaba Cloud provides a comprehensive suite of Cloud computing services to businesses worldwide, including merchants doing business on Alibaba Group marketplaces, start-ups, corporations and public services. Alibaba Cloud is the official Cloud Services Partner of the International Olympic Committee.

Huawei Cloud is a leading cloud service provider, which brings Huawei's 30-plus years of expertise together in ICT infrastructure products and solutions. We are committed to providing reliable, secure, and cost-effective cloud services to empower applications, harness the power of data, and help organizations of all sizes grow in today's intelligent world. Huawei Cloud is also committed to bringing affordable, effective, and reliable cloud and AI services through technological innovation.

Epsilon is a global connectivity provider that is simplifying how businesses connect applications and data in the cloud and around the world through its Network as a Service (NaaS) platform. Infiny by Epsilon enables users to access on-demand connectivity to the world's leading data centres, clouds and internet exchanges.
Epsilon's services are powered by a carrier-grade, hyper-scalable global backbone that connects over 250 of the world's leading communications and technology hubs in 41 cities, with extensive presence across the Asia-Pacific including Mainland China.
Epsilon is headquartered in Singapore with offices in London and Sofia.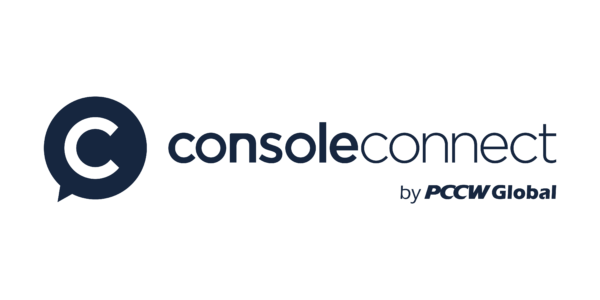 Console Connect is PCCW Global's Software Defined Interconnection ® platform which spans data centres in over 50 countries, capitalizing on our low latency, fully-redundant, uncontended global MPLS Network. The Console Connect digital platform allows users to instantly self-provision connectivity between carriers, enterprises, cloud, SaaS, IX, IoT, UCaaS, security-as-a-service and other network-as-a-service partners in seconds. To learn more about Console Connect, please visit www.consoleconnect.com.
The company was established in 2008 and was granted the Internet Service Provider License by the Ministry of Telecommunication of Republic of Indonesia in 2009. When operations started, the company was only serving the Jakarta area. Now, PT. Interlink Technology is expanding their operational area to serve nationwide customers.
PT. Andalas Media Informatika was originally founded in 2003. It was established by a group of professionals in advanced data communication solutions through satellite, fiber optic, radio-link network and internet services. The company also has a wide range of services in fiber optics, internet services and information technology.

Orbicom (PT. Global Inti Corporatama)
PT. Global Inti Corporatama (Orbicom) was established as an Internet Service Provider (ISP) on November 9, 1999. Now, Orbicom has expanded their services, and are able to provide wholesale and landing fiber or VSAT. The company presence spans internationally covering different parts of the world with 4 main regional offices based in Hong Kong, United States of America, Europe and Singapore.
PT Sumber Data Indonesia (SDI) was established in 2011 and is 100% privately owned. We provide a variety of telecommunications services for the public and private sectors not limited to enterprises, government, military and financial institutions. SDI is operated by experienced professionals with complete licenses of ISP, Jartaplok and Jatartup.
Open Compute Project Foundation (OCP)
OCP is a rapidly growing, global community where the best designs for scalable computing are shared. As the first OCP colo solution provider in Asia, we are proud to create highly efficient facilities built for the new wave of open infrastructure deployments.
PT. S Net Indonesia has years of comprehensive experience in architecting technology solutions that best fit our customer's requirements for the next generation of network infrastructure. S Net Indonesia has partnered with the best manufacturers in the world to provide wireless, DSL, Data Core Network and Ubiquitus Application connectivity for our clients.
PT, Network Data Sistem is your partner in information and technology consulting. We are qualified experts specializing in IT and our teams are dedicated to providing excellent service and support. Our years of experience has given us critical insight and best practices on how to fulfill your company needs in the most efficient way.